Small Business Equipment Financing Options and Their Pitfalls
Gone are the days when investors or business development bank loan and financiers were a necessity for business equipment financing. The dreams of financing your small business can be a reality if you have enough credit to open several revolving credit card accounts or better yet, if you own a home.
Shying away from credit cards is not necessary; all you need to do is to open the credit cards under the business name for the cards to be a viable source of business financing. The IRD accepts deductions of the interest made in the credit cards.
David Newton, a professor of entrepreneurial finance at the Westmont College, Santa Barbara CA says that financing a small business using credit cards can be done via:-
Acquisition of assets as in buying supplies and equipment
Using cash at hand as start-up capital
The professor does however deem credit cards as a high risk, high cost small business financing option. Once the business is at its break-even point, it is important to immediately replace credit cards with lower risk financing options such as the banks or other equipment financing options such as leasing. At such a point, the business is in a position to meet is overhead expenses and still cover is cost of goods sold.
A home equity loan is more on the safer side of business financing. Banks look at the Market Value of the property and can offer loans for a percentage of the home's nett value. That means they will deduct any existing mortgages from the value first and then consider a further loan on the difference. However, you must be aware that your home is given as security against the loan and if the repayments and service costs are not met, then your home is at risk.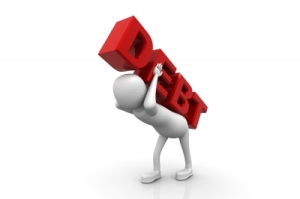 The IRD will accept deductions of all the interest in the credit card while allowing some limits on the amount of home equity loan based on the probable deductions. The limits set on the eligible amounts for interest deductions will depend on the prevailing tax regulations. You definitely should talk to your accountant before making any decisions about loans secured on your home.
Valuation fees, legal fees, or mortgage document costs are just some of the downsides associated with home equity small business loans. This is according to statistics shown by Enterpreneur.com that also show the loans need a single but large repayment to effectively settle them and other have high monthly payments.

Another option for funding equipment purchases is to look at a lease. This is perhaps the most common form of business equipment financing in New Zealand. The asset is never owned by the user company and so the tax regulations vary considerably. But one advantage is that at the end of the lease term, the old plant is returned to the leasing company and then you can lease a newer model.
Whichever option picked, the most important thing is to be sure of how the repayments will be met. These can even push some people to take another loan that cover the money need to settle the bloated home equity loan payments.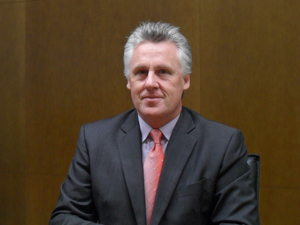 For information on business equipment finance it pays to talk to experts in the industry. They will be able to describe some of the common financing deals and might also have access to different financing packages. If you approach a bank or lease company they will only be able to sell you their finance packages. But if you contact a commercial finance broker like Global Pacific Financing, they have numerous options for NZ business equipment funding.