People Often Need A Building Disputes Lawyer
Surprisingly often people find themselves involved in building disputes. The people involved can cover a wide-range of roles such as builders, developers, sub-contractors, or property owners, and many more. In New Zealand there is a process for attempting to resolve building disputes via the Building Disputes Tribunal but your first step in the legal process is to contact a building disputes lawyer for advice.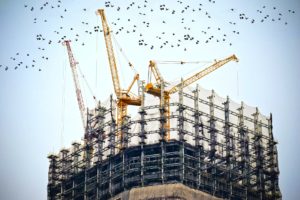 There can be many reasons why you need to find a building disputes lawyer in Auckland.  It need not be simply some defects in the actual construction. The building may not be to plan which will involve the architect, the building company, the client and possibly Auckland Council too.
If the work is not up to the agreed standard, then the main building contractor will have a dispute with the relevant sub-contractor.  Each will argue their case and if they cannot agree, then doubtless one side will start legal proceedings to get a result. This will undoubtedly warrant hiring a building disputes lawyer to provide help.
Another scenario is if sub-contractors are not paid by the main contractor. We have seen a number of collapses of major construction companies in New Zealand in recent times including Ebert Construction and Arrow Construction. Sub-contractors have lost a lot of money from these two situations so they ought not let their unpaid bills build up and take steps early on to get paid.  Hiring a lawyer skilled in building disputes will be able to help sub-contractors before situations get out of hand.
Sometimes the owner of a building site might not disclose certain information they have which can materially affect the construction costs after the project has begun. In such situations, a contractor needs to have a strong contract in place to begin with but if important information is not disclosed, then the building contractor could have a case against the owner for increased construction costs.
Other disputes can arise around timing for example if a sub-contractor or a supplier is late in providing their service or products. This can have serious knock-on effects as many large-scale construction projects have lateness penalties. If a supplier is late, who is responsible for the late penalties? This process is known as construction sequencing and involves coordinating all the parts and processes of the complete construction project.
A key element of this is ensuring that the correct building permits have been sourced from the Council and are accurate. What if plant and equipment is not available or not working properly? Who is responsible for that?  All of this needs to be arranged beforehand so that the whole construction project can run smoothly.
The timely approval of Council Consent is a key factor. These days the Council approval process can take a long time so if the owner has a target date for completion, then they or their person responsible must work well in advance with the Council to make sure that the permits are available when construction is due to start.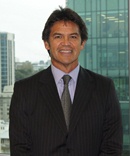 One of the biggest problems for and causes of delays in any building project are changes in design initiated by the owner. If you ask any builder, they will generally say this is their biggest issue. Not only does it require changes in material and construction, it usually causes an increase in the construction cost. This then leads to disputes after or even during the building project. The consequences for any design changes must be clearly established before the project is begun but if it is not, then almost certainly you will need to hire a building disputes lawyer.
If you need a building disputes lawyer in Auckland, McVeagh Fleming is an experienced law firm in this field. You can find more details on their website.