Why You Might Need to Hire A North Shore Insolvency Lawyer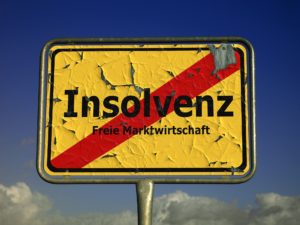 Insolvency is a legal term that refers to a corporate debtor when it can no longer pay its debts when they become due for payment. There are three types of procedures for handling insolvency matters. These include voluntary administration, liquidation, and receivership. To understand which suits your situation best you will need to talk to a North Shore insolvency lawyer.
Note that personal insolvency procedures are those that focus on an individual and not a corporate entity. Bankruptcy is a personal insolvency procedure. Corporations face many complex issues surrounding insolvency. This is why it is important for a company to choose the appropriate North Shore insolvency lawyer. You may not know which procedure is best for your corporation without the help of this experienced, knowledgeable professional.
Hire an insolvency lawyer when your company shows the first signs of being unable to meet its bills every month. If your cash flow has been curtailed, it is especially important to take action straight away. While you begin looking for a lawyer, you should contact your creditors and let them know what is going on. They may be willing to give you extensions or settlement offers. In the meantime, here is a some useful information about insolvency from the New Zealand government.
Once you hire an insolvency lawyer they can help you decide if you should do a voluntary administration or a winding up.
Voluntary administration is where directors appoint someone to be the one to oversee most of the company's assets. This person will investigate the company's status, financial affairs and will stay in contact with all creditors to advise further.
A winding up is where the company sells its assets and distributes its proceeds. This procedure is also called liquidation. It may be handled through the courts or the creditors may be paid through a company's voluntary liquidation.  If a voluntary administration is not suitable and a winding up is not quite in order, a company may opt for a receivership.
There are secured creditors of the corporation that may appoint a receiver. This is where the receiver takes charge over the company's assets. They will often sell the assets that can be sold in order to recover enough to pay back debts owed by the company.
No matter what type of insolvency procedure a corporation ends up being a part of, the process can be long and difficult for all directors and employees. It can be a serious situation where the corporation goes out of business and leaves many people without jobs. This is one reason that a company should hire an insolvency lawyer the moment it cannot meet all its monthly bills.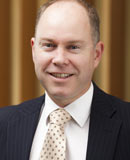 If your company is unable to pay its debts on time now, it is better to consult with an insolvency lawyer right away rather than wait. You can take time finding the right lawyer by asking important questions about them. Make sure that the one you hire is familiar with your industry and has experience helping insolvent companies resolve their financial issues successfully.
Find out if the lawyer can bill you a flat rate or if they will bill your company by the hour. The sooner you start, the sooner you can put your company on the road to recovery.
If you have a business on the North Shore of Auckland, and need advice around insolvency issues, contact McVeagh Fleming. They have a team of experts who can help you.